Adelaide Irrigation and Landscaping Experts
Excavation SA is a licensed earthmoving and landscaping business, providing professional irrigation solutions in Adelaide and its surrounding regions, including Adelaide Hills, Fleurieu Peninsula and Murray Bridge.
We install and maintain garden irrigation systems specialising in drip irrigation and traditional sprinkler systems. As an experienced landscaper, Excavation SA is knowledgeable in garden irrigation systems and will advise you regarding the best system to suit your garden requirements.
We provide a variety of Adelaide Irrigation and Landscaping services:
Water irrigation
Water tanks
Piping
Filtration
Rainwater
Repairs and installation
Bushfire protection
Pumps and bores
Garden ponds
We can also work with you to install rain water tanks as well as grey water systems for your new house or renovation.For further information regarding our Adelaide irrigation services, call Nigel today on 0413 674 599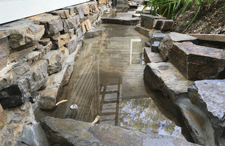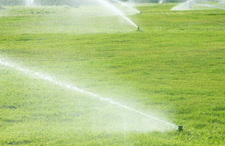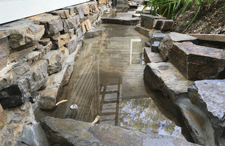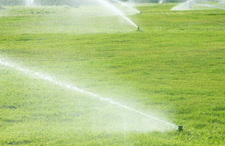 More Than Just Irrigation
In addition to Adelaide irrigation services, Excavation SA provides a range of earthmoving and landscaping solutions for your next project. For general information regarding what we offer, please visit our earthmoving services page or click below to view detail information regarding some of our more popular services.
Knowledgeable. Professional. Affordable
With over 15 years of experience in the civil construction industry, we have extensive knowledge in landscaping and irrigation solutions. Excavation SA was built with customer service in mind and offer our clients very affordable and competitive prices for our professional and quality work.
Learn More