Adelaide Stormwater and Drainage Experts
Excavation SA is a licensed landscaping and earthmoving business, providing professional stormwater and drainage solutions in Adelaide and its surrounding regions, including Adelaide Hills, Fleurieu Peninsula and Murray Bridge. We are tight access specialists and offer Adelaide stormwater pipe installation as well as drainage solutions for both residential and commercial purposes.
Building a new home? Our Adelaide stormwater services cater for new homes by designing a cost effective stormwater solution to suit your needs. Excavation SA will provide a suitable stormwater system that is effective in both function and cost as well as professionally install it in accordance with SA Water regulations. We can also supply rainwater tanks and pumps.
Sprung a leak? As well as stormwater installation, Excavation SA offers servicing, repair and maintenance on existing stormwater pipes and leaks. We are tight access experts and will make cost effective repairs with as minimal impact on your property as possible. We can also remove any excess soil or dirt off site if required.
For further information regarding our Adelaide stormwater solutions, call Nigel today on 0413 674 599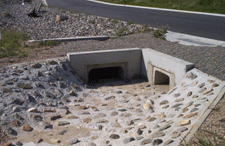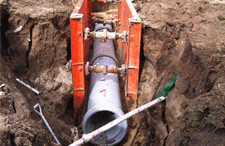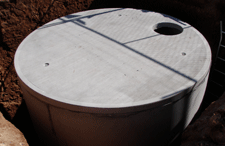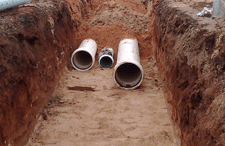 More Than Just Stormwater
In addition to Adelaide stormwater and drainage services, Excavation SA provides a range of solutions for your residential and commercial project. For general information regarding what we offer, please visit our earthmoving services page or click below for specific details regarding our more popular services.
Knowledgeable. Professional. Affordable
With over 15 years of experience in the civil construction industry, we have extensive knowledge in Adelaide stormwater pipe installation and stormwater drainage solutions. Excavation SA was built with customer service in mind and offer our clients very affordable and competitive prices for our professional and quality work.